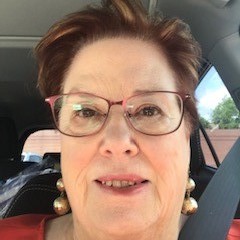 Council Member
Christ Episcopal Church, Springfield (Southern Deanery)
Elected to Diocesan Council in 2021. 2nd two-year term.
Involvement at a Church Level:
Lay Eucharistic Minister.
Past Standing Committee.
Past Vestry member.
Christ Church Foundation member.
EFM.
Local and regional discernment committees.
10+years Delegate Diocesan Convention.
Involvement at a Deanery Council/Diocesan Level:
Two years service on Diocesan Council, 2020-2021.
10+ years Deanery Council and Delegate Diocesan Convention.
I have served in many councils of the Church.
Involvement at a Provincial/General Church Level:
None at present.
Any Additional Comments:
I have served in many Councils of the Church and feel led to continue that service.