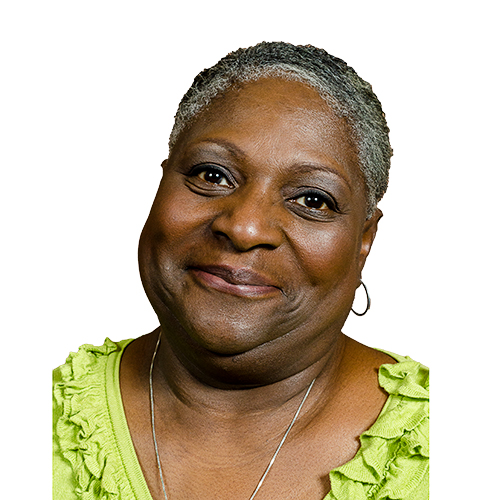 Council Member
St. Augustine's Episcopal Church, Kansas City (Northwest-Metro Deanery)
Elected to Diocesan Council in 2022. 1st two-year term.
Involvement at a Church Level
Currently Senior Warden.
Treasurer from 1990 until 2007.
Vestry member 1998-2003.
Past President of St. Augustine's Episcopal Church Women.
Chair of the Deacon Williams' Food Pantry.
Altar Guild and Choir Member (currently).
Eucharistic Minister and Visitor.
Lay Chaplain- through the Community of Hope.
Treasurer 1990 to 2007.
Coffee Hour Committee.
 Involvement at a Deanery Council/Diocesan Level:
Currently-President of Standing Committee (2020-2022).
Member of the Standing Committee and Vice-Chair (2016-2020).
Currently Chair of the Diversity and Reconciliation Commission.
Member of the re-established Peace and Justice Commission.
Work with the Necessities Project.
Involvement at a Provincial/General Church Level:
Past President of the Province VII Episcopal Church Women 2005-2008.
Alternate Deputy to General Convention-Minneapolis, Minesota.
Triennial delegate 2003, 2006, 2009, 2012, 2015, 2018.
Chosen as Women of The Year at the 2012. Triennial.
Additional Comments
I feel that Racial and Cultural Differences are seen as Assets. A level of welcoming and acceptance is what we should be aiming for in all of our parishes. This means a concerted effort at eradicating the social sin of any racial bias and truly accepting diverse peoples in our congregations.