Giving
Learn how you can make a difference within The Diocese of  West Missouri
The Absalom Jones Fund for Episcopal HBCUs
Episcopal Church Presiding Bishop Michael Curry invites people of all backgrounds and faiths to support the hope-filled, life-impacting work of two historically Black institutions of higher education through donations and dedicated offerings on the Feast of Absalom Jones—the first Black priest ordained by the church—observed February 13.
Saint Augustine's University in Raleigh, North Carolina, and Voorhees College in Denmark, South Carolina, were founded after the Civil War to create educational opportunities for formerly enslaved people. They provide a liberal arts education to thousands of students, as well as offer robust campus ministries to help form young adults as followers of Jesus and his way of love.
Donations to the HBCUs (divided equally between the two) help support scholarships and financial aid for students in need as well as funding for quality facilities, faculty recruitment and retention, and the development of religious life on campus. Voorhees and Saint Augustine's are seeking to build strong programs in STEM fields and the health sciences as they overcome the financial pressures created by COVID-19.
Donate Now
Parish Mortgage Assistance
Gifts received for this purpose will be divided proportionally and donated to West Missouri parishes whose mortgages negatively impact their ability to carry out robust and thriving ministries. Such impact often includes: an inability to engage full-time clergy leadership, a truncating of outreach to communities, and struggling to maintain buildings and grounds in such a way that they remain useful tools both enabling and serving as a site for effective ministry.
Donate Now
Church Leadership Development
Gifts received for this purpose will be employed to enhance scholarships and other support of our diocese's efforts to form the next generation of clergy and lay leaders. Such gifts, when pooled, will enable the diocese more effectively to support persons answering the call to God's work, whether they attend traditional residential seminaries or participate in local leadership formation through the Bishop Kemper School for Ministry.
Donate Now
Gifts received for this purpose will support the hunger relief ministry of NourishKC, a ministry begun in our diocese at Grace and Holy Trinity Cathedral, Kansas City that has now expanded to an independent ministry supported by civic and ecumenical partners across the Kansas City Metro area. NourishKC operates the Kansas City Community Kitchen, which serves over 500 meals each day, and also cooperates with civic and ecumenical partners to find solutions to hunger and food insecurity in neighborhoods and households throughout the Kansas City Metro area.
Donate Now
Bishop Kemper School for Ministry
Your donation will help support the annual operating budget or the scholarship fund of the Bishop Kemper School for Ministry so that we may continue to provide high-quality, affordable coursework and spiritual formation to those seeking ordination as priests or deacons or those seeking lay licensure as a catechist, preacher, evangelist or parish administrator.
Donate Now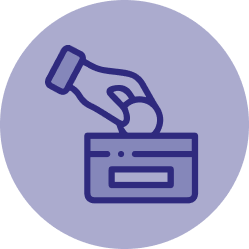 Make checks payable to The Diocese of West Missouri and make a note of your designation in the memo section of the check.
The mailing address is:
The Diocese of West Missouri
420 West 14th Street
Kansas City, MO 64105