On Friday and Saturday, October 6 and 7, several clergy spouses gathered with bishop spouse Steve Bruce at Trinity Meadows Retreat hosted by Fr. David Angus and his husband, James Hill, in Dunnegan, Missouri.
The Clergy Spouse Retreat began with a dinner, served by David and James, where everyone got to know each other a little better. Later that evening, the spouses were led by John Svagera, a friend of Cheryl Moon, where everyone learned to play various rhythms on large drums. The spouses were asked to play their 'names' on the drums; Steve Bruce was a tap on the edge of the drum and a palm slap on the center.
After the group finished their drum time, they got to go stargazing with Joy Bower's telescope. The group caught a glimpse of Saturn and other star objects throughout the night.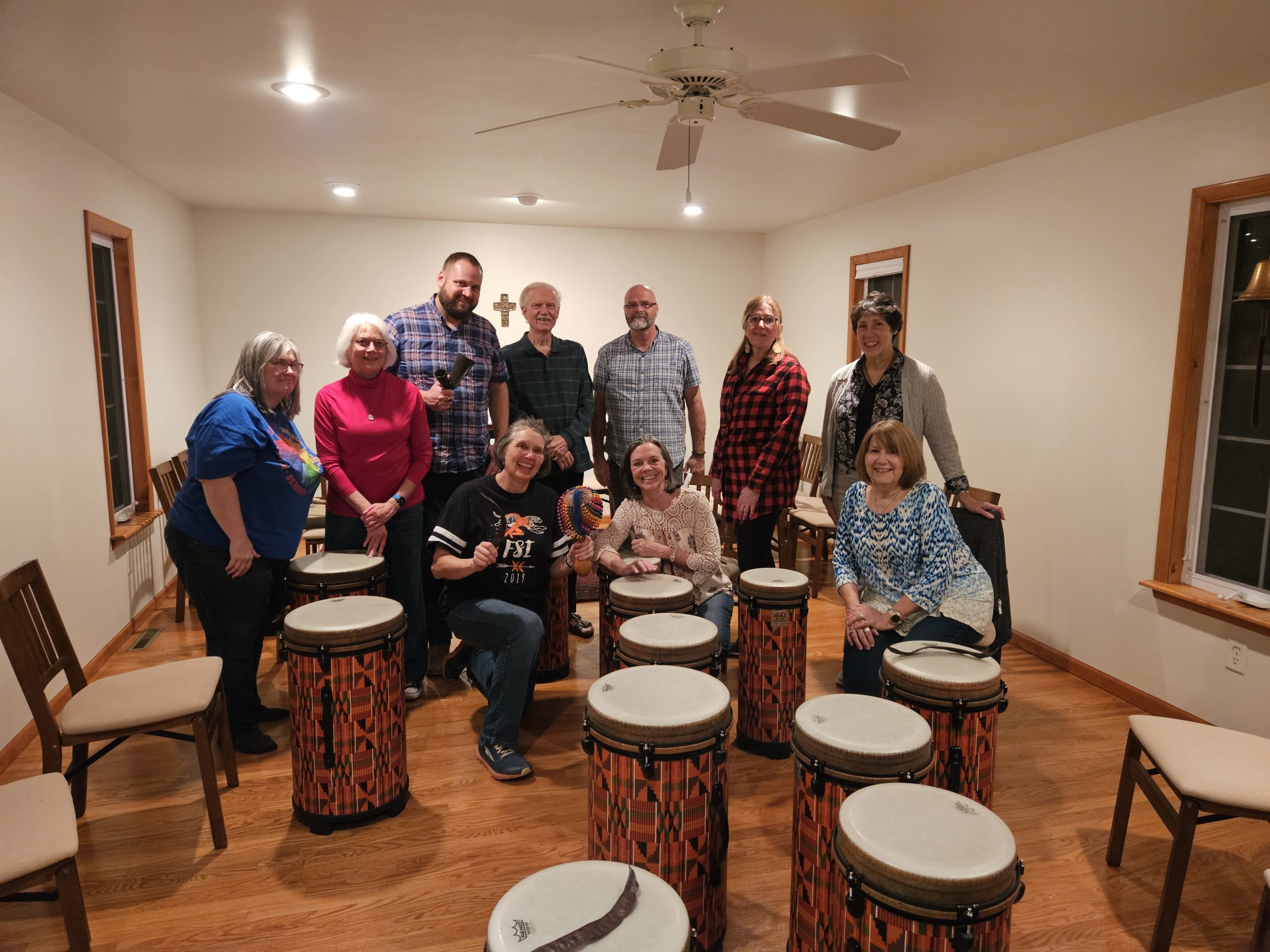 After a warm breakfast on Saturday morning, it was time for the group to break something. The spouses gathered for Kintsugi, the art of repairing broken objects, originally with gold. In this case, Karen Behan brought some second hand dishware to break, and then the group proceeded (with various degrees of success) to put the dishes back together. The group had fun, and was just what everyone needed to start their morning.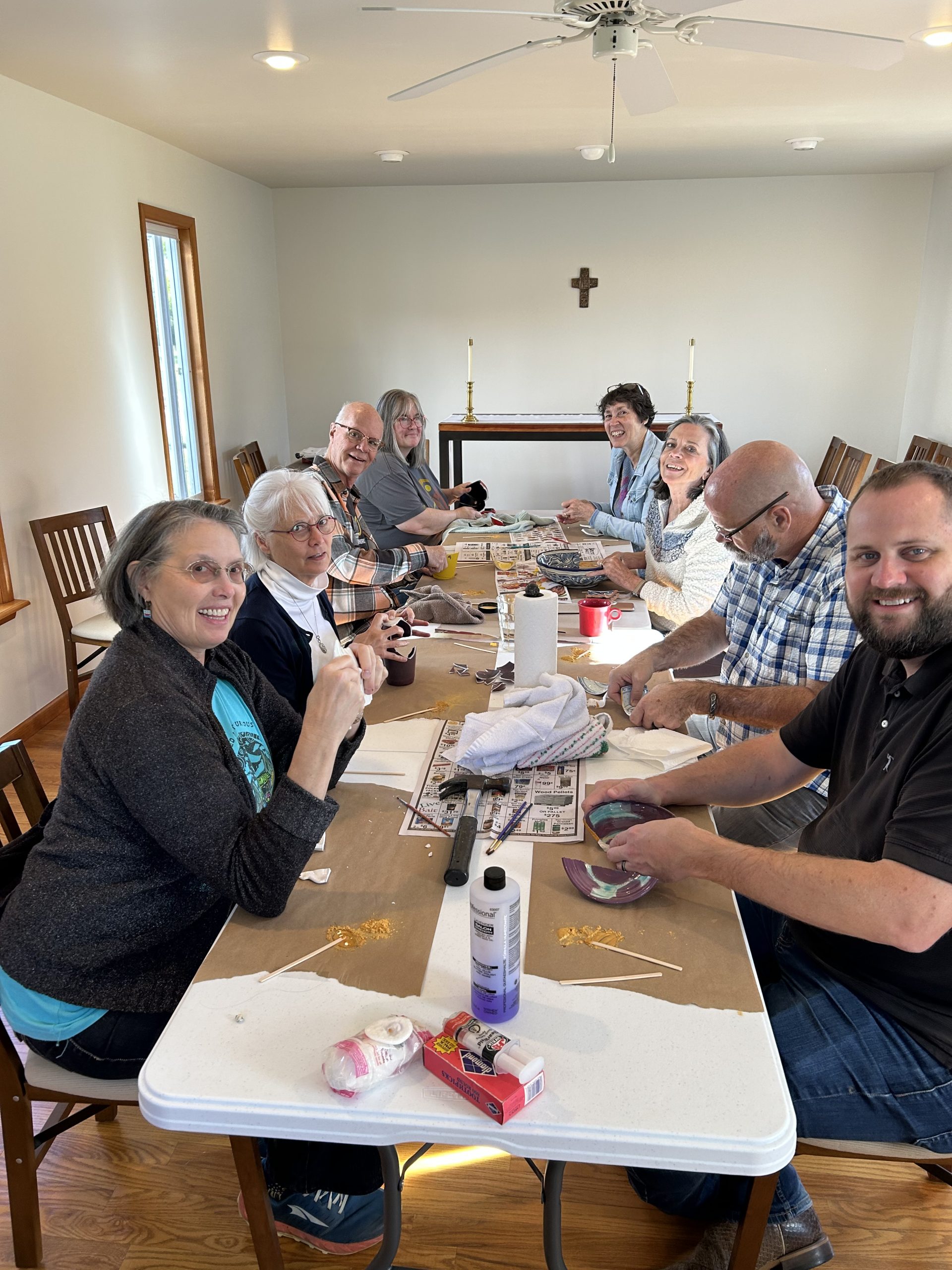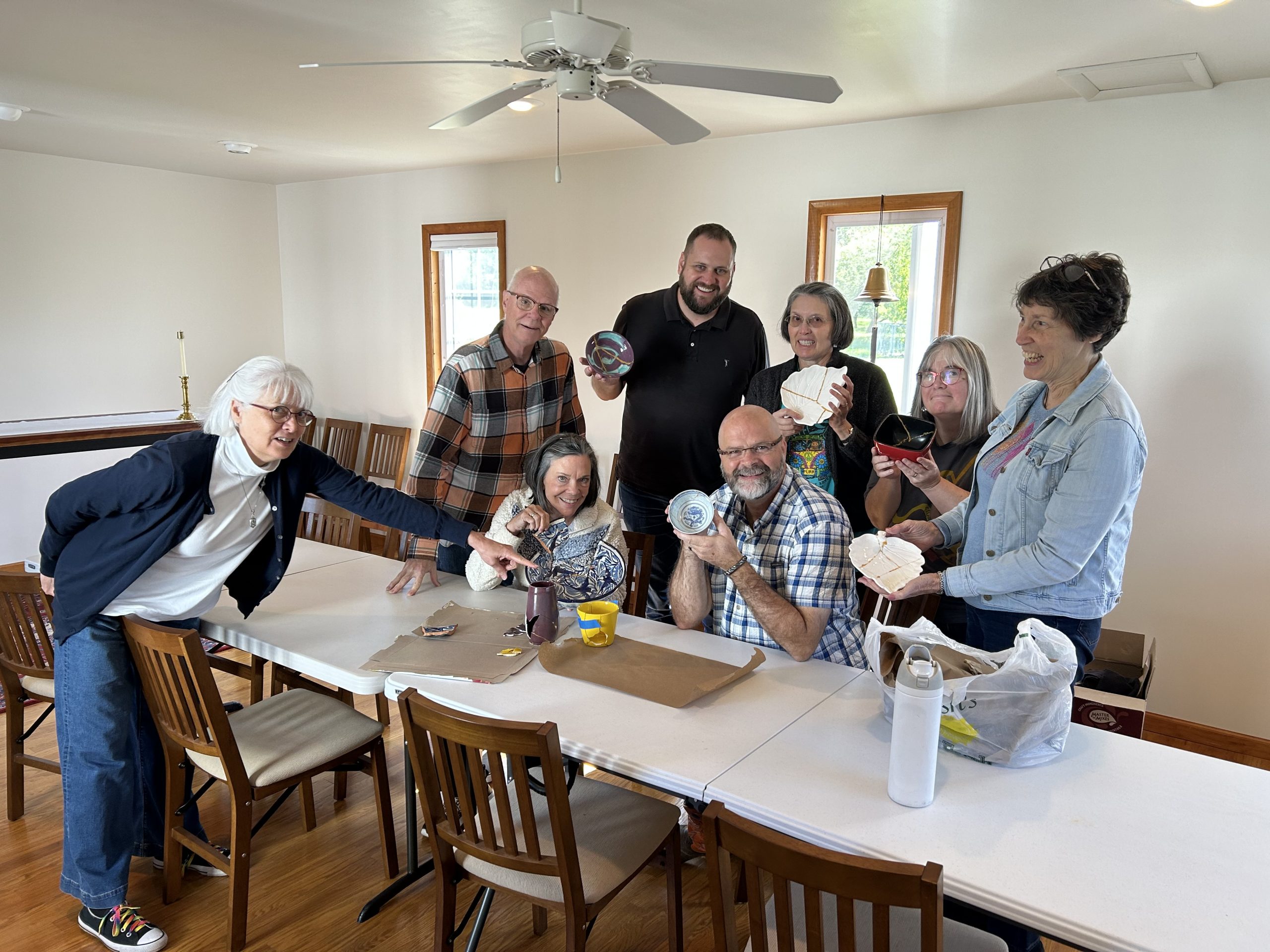 After Kintsugi, the group went for a walk and gathered for worship after lunch, which was led by Fr. David, and music offered by Ann Frazier and Joy Bower.
The clergy spouses had a lot of fun and hope to do it again next year!
Stephen (Steve) Bruce is Bishop Diane's husband and a retired computer software engineer who is a Spiritual Director. Steve teaches Spiritual Direction through the Center for Spiritual Development in Orange, California.