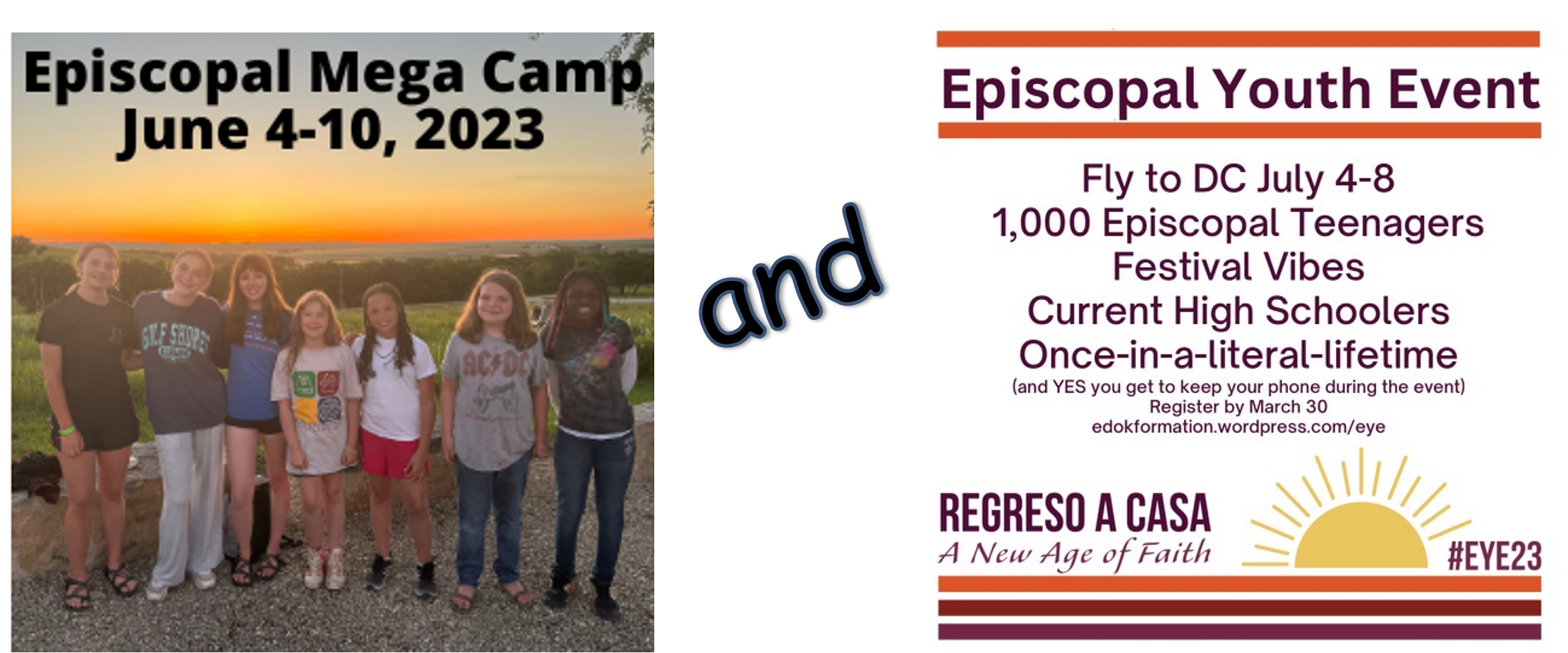 We look forward to the Youth Formation Missioner position being filled soon, but in the meantime our next door neighbors in Kansas have invited youth and children to participate in two opportunities this summer. Contact Kim for more information on full and partial scholarships being offered for both events.
The Episcopal Youth Event is a gathering of youth ages 15 – 19 from around the world who assemble on a college campus to learn, laugh, and worship together. It is the single greatest and second largest event the Episcopal Church does. #EYE23 will take place July 4 – 8, 2023, on the University of Maryland campus.
Mega Camp – Rising young people third through twelfth grades are invited to Mega Camp June 4 – 10 at Camp Wood in Elmsdale, Kansas that features a variety of activities such as horseback riding, archery, climbing tower, canoeing, kayaking, swimming, water slide, mud slide, arts and crafts, and sports. The volunteer Episcopal staff provides solid Christian education, featuring worship, music, small group discussions, and prayer.
And as always, events need adult chaperones, but what a wonderful way to spend vacation! 
Kim Snodgrass is Assistant to the Bishop for Christian Formation.
Please note The March 31st deadline for EYE23 registration is coming up fast.