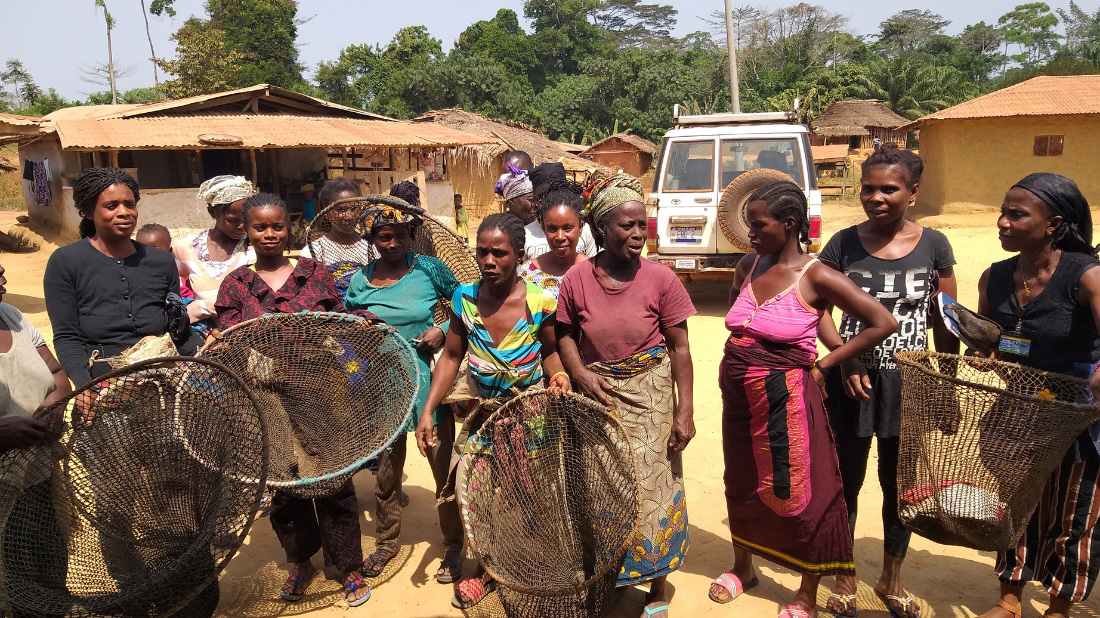 Women's support group in Libera.
Episcopal Relief & Development shares how faith leaders in Liberia are taking a stand against gender-based violence and what it means to fight for equality.
"In Liberia, boys are taught not to show their emotions. No wonder violence is so present in our lives. After the training, I realized that I can be a better husband to my wife, father to my children and better leader in my community."
These are the words of a faith leader in Grand Gedeh, Liberia. Liberian women and girls experience high rates of violence. The COVID-19 pandemic made things significantly worse, with incidences of gender-based violence rising by more than 20 percent. The pandemic also led to a rise in poverty,  disproportionately affecting women and girls.
Faith plays a significant role in everyday life in Liberia. Over 90% of Liberians identify as either Christian or Muslim. As a faith-based organization, Episcopal Relief & Development and our partner organization, the Episcopal Church of Liberia Relief & Development (ECLRD), are uniquely equipped to facilitate change.
Since 2015, we have been working with faith leaders and young people to support them in bringing about change in their communities. Faith leaders are trusted members of society with significant influence. They can be responsible for maintaining the status quo or for changing social norms and individual behaviors. Through the program, Christian and Muslim leaders are mobilized and equipped to speak out, and to provide support to survivors. The process often begins with leaders examining scripture and questioning their own beliefs and attitudes.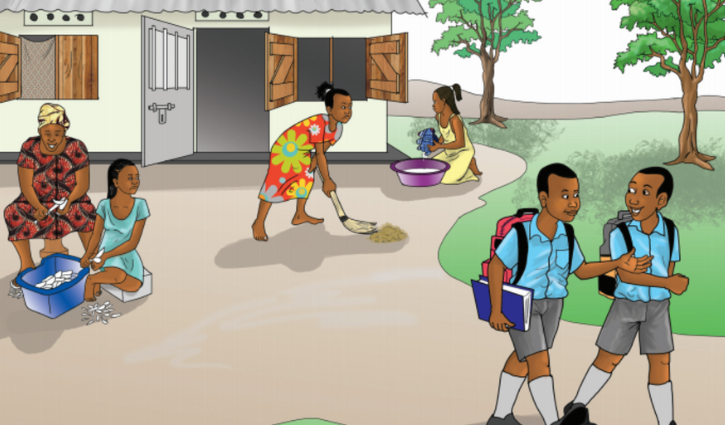 ECLRD used an experiential learning toolkit in addition to a Facts, Association, Meaning, and Action (FAMA) process with picture cards. The front of the card features an illustration showing positive or negative aspects of violence against women and girls. The back has questions for participants to discuss. The process encourages faith leaders, who later become facilitators, to reflect, share personal stories and formulate their ideas and solutions to prevent violence against women and girls.
ECLRD also shared that to ensure unity in the messaging, Muslim leaders have been going to Sunday services in churches and Christian leaders have been attending Friday prayers in the mosque. An iman invited a Christian woman to speak with the women and girls in his congregation. They are united in this work, which sends a powerful message to their congregations.
Additionally, with the support of Episcopal Relief & Development, ECLRD invests in youth leaders who are critical to transforming the mindsets of their peers to produce long-term, generational change. Using creative arts like storytelling and role-playing, as well as sports events, young people deliver critical messages in partnership with Christian and Muslim youth groups at schools and via community events and radio shows.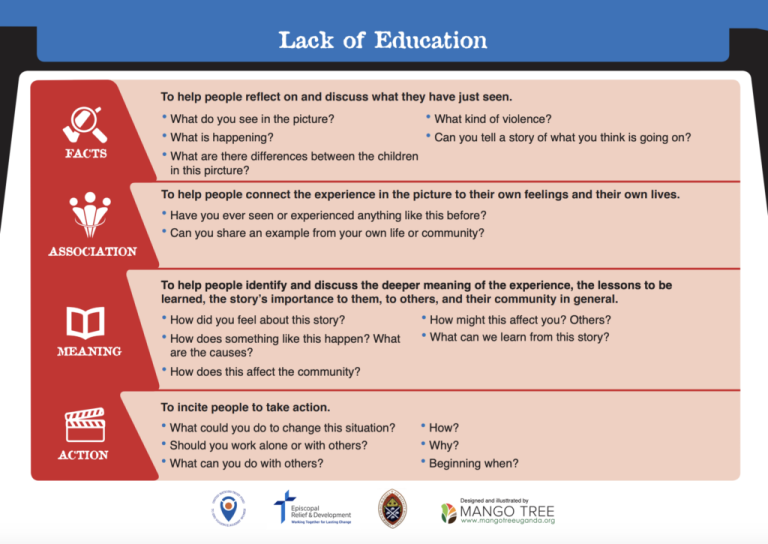 As a result, thousands of Christian and Muslim faith leaders and youth have spearheaded change processes in rural Liberia to prevent violence against women and girls and to strengthen support for survivors.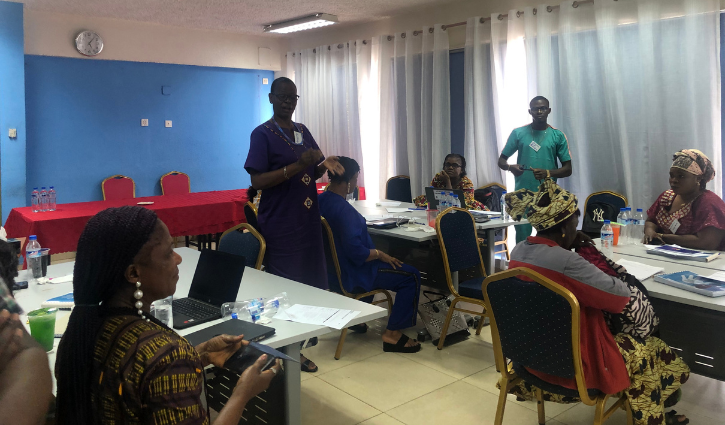 Muslim and Christian faith leaders at a learning and synthesis workshop in Liberia, 2023.
And together, as the words of the faith leader above attest, we're making an impact. In a recently-conducted independent evaluation, researchers found that our Ending Violence Against Women & Girls Project led to:
a decrease in the number of women who experience violence from their partners
a decrease in the number of men and adolescent boys being violent toward their partners
an increase in knowledge of support services available to survivors
an increase in anti-violence and gender-equitable attitudes across men, boys, women and girls
In July, a handful of Episcopal Relief & Development staff will join thousands of others at the Women Deliver 2023 Conference in Kigali, Rwanda, with hundreds of thousands expected to join online. The conference aims to galvanize participants to take action to advance gender equality and reduce gender-based violence.
Our partners from ECLRD will join us in Rwanda, along with partners from Burundi and the Democratic Republic of the Congo. Together, we will learn more about what works to end gender-based violence, advance gender equality, create a world where all people live in dignity, are free from violence, and work together for lasting change.
For over 80 years, Episcopal Relief & Development has been working together with supporters and partners for lasting change around the world. Each year the organization facilitates healthier, more fulfilling lives for close to 3 million people struggling with hunger, poverty, disaster, and disease. Inspired by Jesus' words in Matthew 25, Episcopal Relief & Development leverages the expertise and resources of Anglican and other partners to deliver measurable and sustainable change in three signature program areas: Women, Children, and Climate.