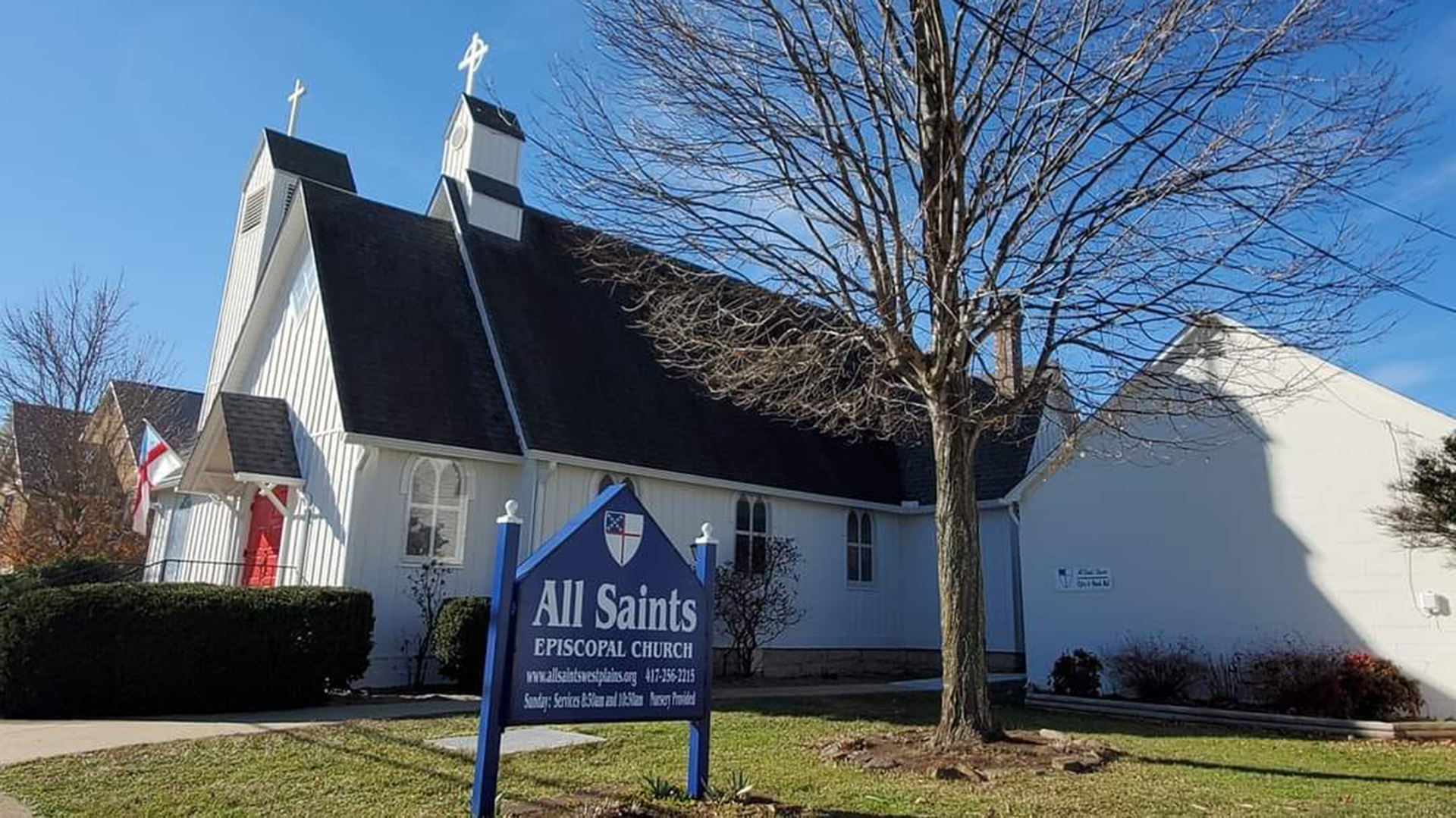 After an eight-month Covid shutdown, the wooden pews at All Saints Episcopal Church in West Plains remained mostly empty through many ensuing months of Sunday services.
Some Sunday mornings, four parishioners attended. Other times, the congregation surged to 10.
These days, All Saints has a different problem.
Too few pews.
Yes, the 140-year-old parish situated in a 134-year-old wood-frame building might need more space before long, if current trends continue, according to its rector, Father James Harris.
The final pre-Covid parishioner finally has returned. New members have joined. And children's laughter and singing energizes the post-service fellowship that takes place in the church's parish hall.
Nowadays, Sunday attendance fluctuates from 25 to 45.
"On Easter, we had 84, which is a big deal for us," Harris said.
Increased participation in church activities, a new outreach program, and growing financial support all reflect how well All Saints has begun to flourish in the county-seat city of roughly 12,000 people.
"West Plains is really starting to grow and thrive in a wonderful way," said The Rt. Rev. Diane Jardine Bruce, the bishop provisional for the Diocese of West Missouri. "If it can happen in West Plains, where else could it happen?"
Harris had retired as an Episcopal priest in Dallas, Texas, before then-Bishop Marty Fields coaxed him back into active service to rejuvenate All Saints following the Covid shutdown. Harris and his wife now live in Missouri's Ozark hills, about 30 miles from West Plains. Harris continues to work full time as well, handling child abuse cases for the Department of Social Services.
The partnership between Harris and the people of All Saints has worked out well, according to parishioner Pat Keefe, who began attending All Saints after retiring as a Roman Catholic deacon from St. Mary's Parish in West Plains.
"He is a caring person," Keefe said. "His caring rubs off on the people and the church."
When Harris arrived, All Saints lacked children. Eventually, a family with a young girl arrived. Then another family came. And another. Now, six to 14 children attend each week.
To give the children their own space following morning worship, Harris suggested knocking a hole about 4-foot high and a little less than 3-foot wide in a parish hall wall. The opening led into an unused room about the size of a small bedroom. A parent painted it in shades of gray, dark brown and light brown. It's called the Kids Kave. After church, the children congregate there for crafts and singing. They've decorated the walls with their artwork and music. Glitter and other messes sometimes spill onto the carpet, but no one minds. It's the children's room. It should look like children use it.
One weekend, a grandmother took her four grandchildren to another church closer to home instead of to All Saints. They rebelled the whole week afterward, Harris said.
Fittingly, the four children will be baptized on All Saints Sunday at All Saints.
The church provides a breakfast gathering the first Sunday of each month following the 9:30 a.m. service. It recently hosted a wine tasting gathering that drew 24 people. And the congregation has begun collecting bicycles to donate to children in state custody.
Parishioner Jessica McCollom, who came up with the bike idea, partnered with friends at a local bicycle store to make any needed repairs before the bikes head to their new owners. So far, five bikes have been sent to needy children. More requests are sitting on Harris' desk.
Meanwhile, more parishioners are becoming involved in the service, Keefe said. Two women who saw him praying with rosary beads before Sunday morning's service have joined him in those prayers, he said. New acolytes are being trained. And the number of lay readers, or lectors, has exploded from two to 14. Keefe has been training them the proper way to proclaim the word of God. In other words, read slowly. Take your time.
"Just last week, a lady who sits in front of me in church turned to me and said, 'I want to be a lector,'" Keefe said.
In the days of low attendance, All Saints survived financially because of a strong endowment, Harris said. The church still draws about 30 percent of its operating monies from that fund. That might change soon.
In June, one parishioner surprised Harris with a $100,000 donation. It went into the endowment fund, Harris said. Overall, giving has increased enough that the vestry hopes to balance its budget, without using the endowment, by spring.
Keefe, the former Roman Catholic, glows about what he's witnessing at All Saints.
"The parish is growing not only in numbers but in spirit – religious spirit," he said. "It's really becoming a caring parish. I enjoy being there."
Donna McGuire is a freelance journalist and author with 35 years of Missouri newspaper experience, including 28 years as a reporter and editor at The Kansas City Star. Her husband, Mark, is a retired Episcopal priest who served 16 years as rector of St. Paul's in Lee's Summit.