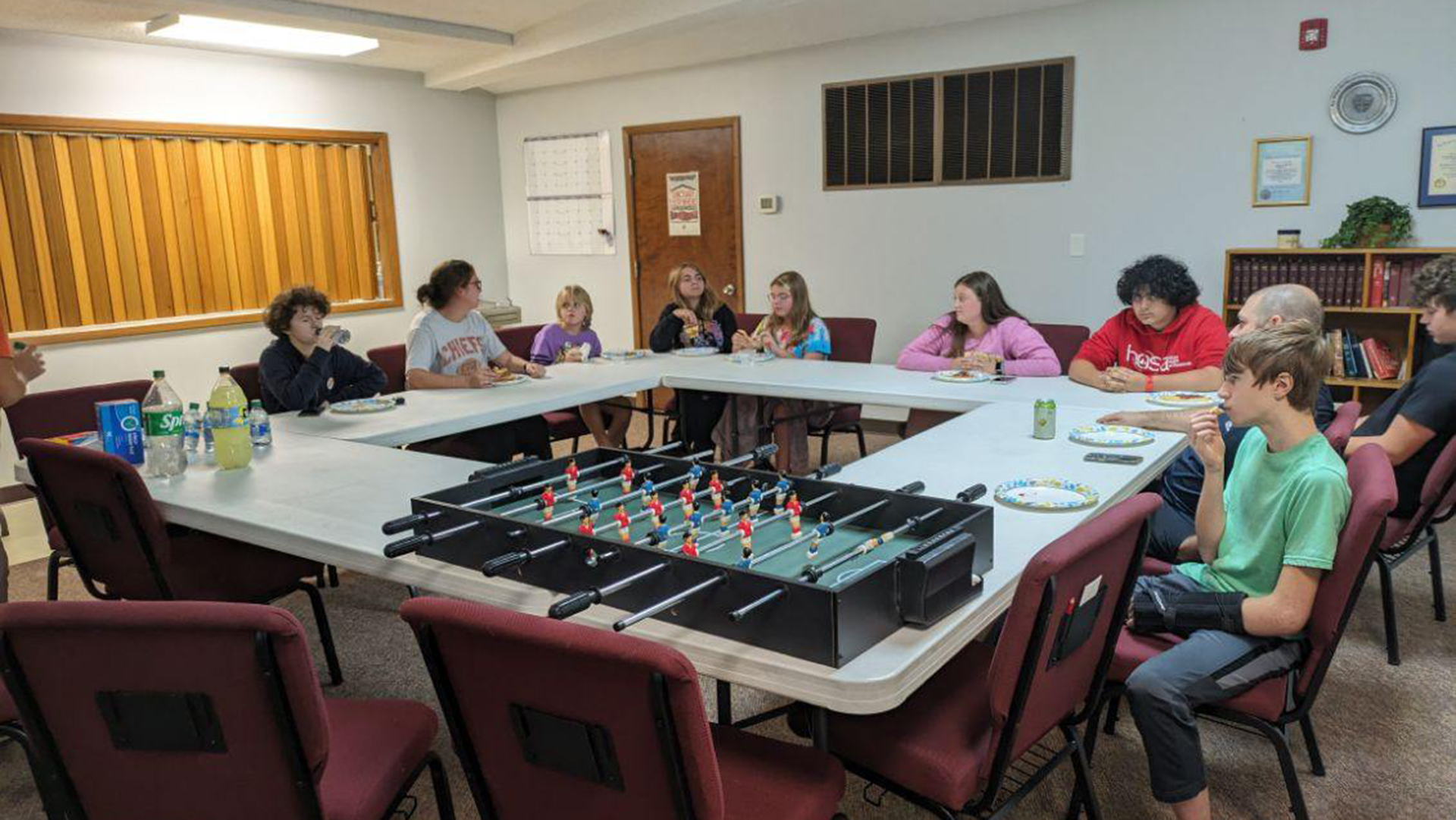 Youth gathering around the table and eating pizza.
On Saturday, September 15, St. James Episcopal Church hosted the first diocesan Youth Game Night. Kids in 6th-12th grade from across the southern deanery got together for food, games, and fun!
Thank you to everyone who came! The next Youth Game Night will be on September 22 at Church of the Good Shepherd in Kansas City. Register here.
The photos are provided by the Rev. David Wilcox, Youth Missioner.
The Rev. David Wilcox is the Youth Missioner for The Diocese of West Missouri.