Remembering St. Augustine's first location on 1025 Troost Avenue.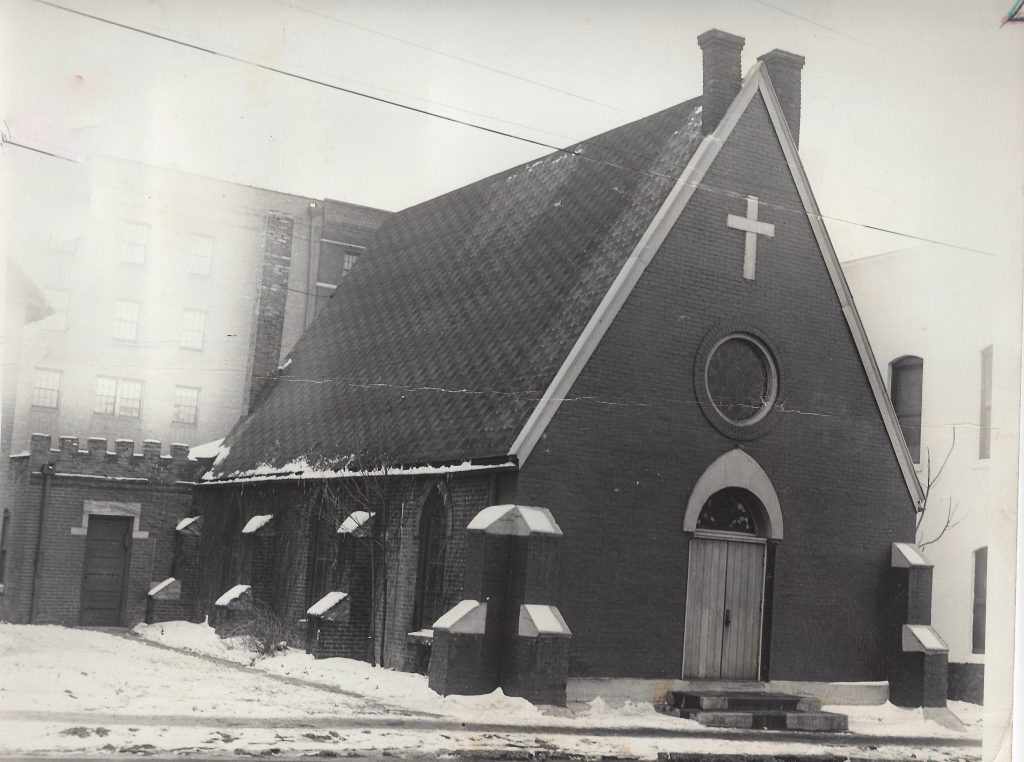 St. Augustine's Troost location was used for 67 years until the church moved to 2732 Benton Boulevard, still used today as St. Augustine's Parish House. See: The Historic Church House of Saint Augustine's at 2732 Benton Boulevard, Kansas City.
St. Augustine's Episcopal Church was first admitted as an organized mission in union with the Diocese of Missouri in 1882, with the Rev. Charles E. Cummings as its Founder and Priest in Charge. The first cornerstone of the church was laid on August 27, 1882, by Bishop Charles Franklin Robertson. The one-story brick building was completed in 1883. Fr. Cummings was a former educator. He graduated From Yale University and later became a priest. Fr. Cummings died on July 10, 1887. His wife, Cynthia Cummings, continued working diligently in the church until she died in 1919.
The church is named after the great Augustine of Hippo. Augustine was a bishop of Hippo Regius in Northern Africa, born November 13, 354, in Tagaste, Numidia (now Souk Ahras, Algeria) — died August 28, 430. Augustine was a Christian theologian who played a significant role in developing early Western philosophy marked by the merging of Greek philosophy and Judeo-Christianity.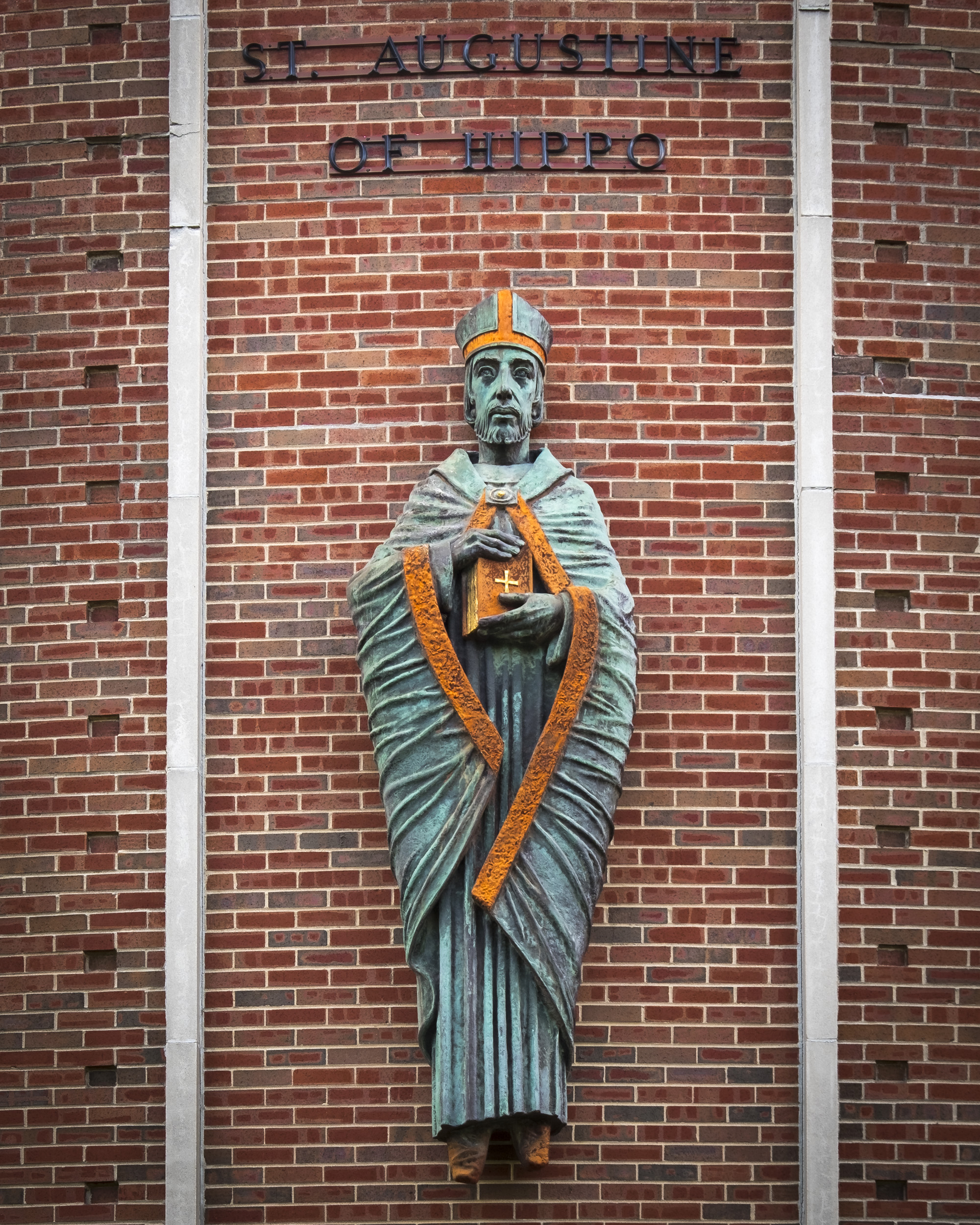 St. Augustine of Hippo – St. Augustine's Episcopal Church, Kansas City, Missouri. Image: Gary Allman
First confirmations & baptism
The first confirmations at St. Augustine's Episcopal Church occurred on the first Sunday after Easter, April 30, 1882. Ten people were confirmed. The church's first baptism was that of Mary Virginia Johnson on March 4, 1883.
In 1880 the Black population of Kansas City, Missouri, was 7,914. Several Neighborhoods were scattered throughout a corridor close to the city's core area where African Americans primarily resided. St. Augustine's, located at 1025 Troost, drew congregants from five distinct living areas. The first area was the West Bottoms, also called Hell's Half Acre. It was located near the railroads and stockyards, which had people from all over the area flooding to Kansas City for Work. This area also consisted of people from different ethnic backgrounds, such as Immigrants from eastern and southern Europe and African Americans from the agricultural South.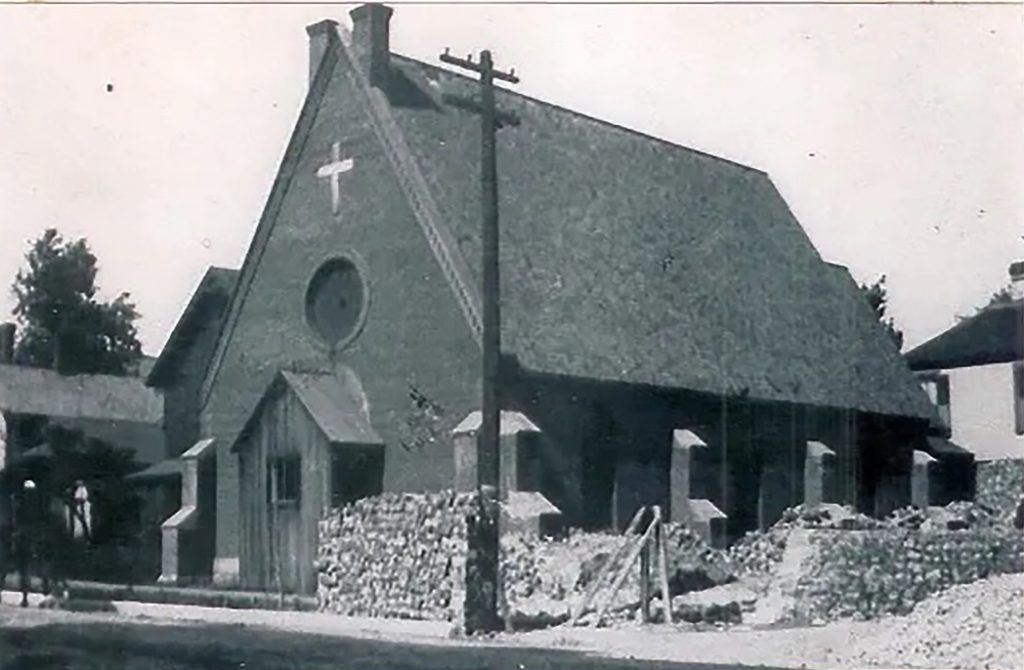 St. Augustine's Episcopal Church, 1025 Troost Avenue, Kansas City. Date unknown. Supplied image
Between 8th and 12th street and between Holmes and Troost, the Church Hill area was considered the core of Kansas City's Black community. Within Church Hill was a subdivision called Perry Place, developed by Kersey Coates, a successful businessman who founded the Kansas City Board of Trade and among those who attracted the Hannibal and St. Joseph Railroad to Kansas City. In Perry Place, Coates only sold property to Blacks until 1870. Coates also purchased land on the bluffs above the Missouri River on Quality Hill and developed the area as an upscale neighborhood and one of the oldest and most beautiful neighborhoods in Kansas City. In the area East of the Paseo between Troost and Woodland avenues from 12th to 25th Street, it became known as the "Negro Quality Hill" and "Negro Hyde Park," recognized for their reputed handsome homes and well-manicured lawns.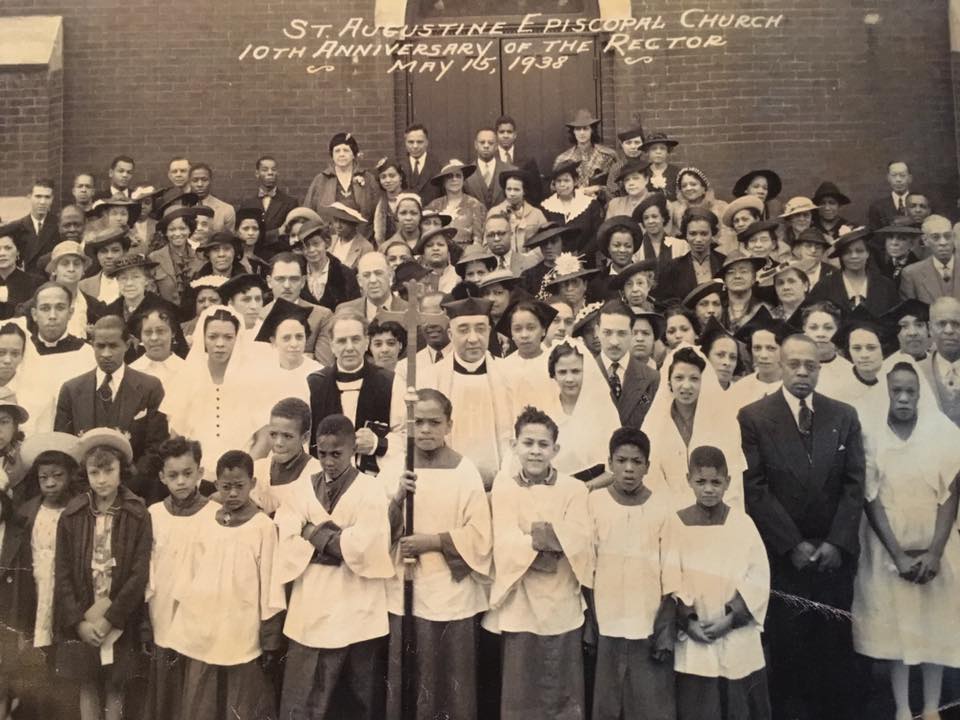 St. Augustine Episcopal Church 10th Anniversary of the Rector May 15, 1938. The Rev. Spatches. Supplied image
Memories of St. Augustine's Troost Avenue location
Joyce A. Kynard (my mother), her twin sister, and my aunt, Lois A. Smith, first attended St. Augustine's on Troost in 1937, aged 12. Their sister Bette Fopp, brother Edward Arnold Jr. who was an organist, and both parents also attended.
Joyce Kynard, Lois Smith, and Gwen Calderone provided personal insights into life at St. Augustine's at a History Night program celebrating St. Augustine's 125th anniversary in 2007.
As choir members, they attended choir practice each Saturday. Joyce and Lois were treated to fudge by Fr. Bernard Whitlock's Wife. Fr. Bernard was St. Augustine's thirteenth Priest serving from 1928 to 1948, and one of the church's longest-serving priests. Joyce recalled that the choir was seated on each side of the Altar, men on one side and women on the other.
Lois recalled their long walk from their home on 27th and Vine Street to St. Augustine's. She especially remembered the winters. If they were lucky, the conductor gave them a streetcar pass, saving them the long walk. She described the church's interior as having a strong spiritual presence.
The church was of the English style and had Ivy vines which were prevalent throughout, and rich ebony dark wood, which was the chosen material inside the sanctuary.
Gwen Calderon recalled the English brick Gothic style. Wooden ceiling crossed beams and tall arched stained-glass windows on both sides of the church from front to back. She also recalled that the organ was on the right side of the altar and the lectern on the left side at the front of the church. She also recalled the prominent round rose-colored stained glass window at the front of the church entrance. One of the side stained glass panes is now located at the front of St. Augustine's church above its entrance atop the traditional red doors.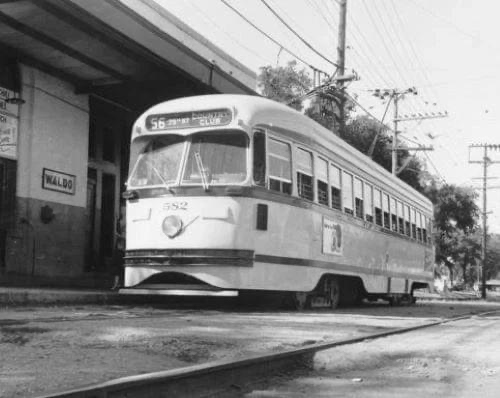 Streetcar. Supplied image
Full admission to The Diocese of West Missouri
As a mission church, St. Augustine's had 13 acting priests, two lay readers, and 68 years of faithful service to the Troost corridor area. In 1950, the communicants gathered at St. Mary's Church, Kansas City, Missouri, and voted to become a self-sustaining parish. At the 1950 Diocesan convention held at St. Paul's Episcopal Church in Kansas City, Missouri, St. Augustine's was formally admitted into the union of The Diocese of West Missouri. Fr. Robert A. Martin became its first rector. Following the tradition Fr. Whitlock and Spatches established, Fr. Martin aggressively recruited church members through a neighborhood canvassing technique. He and church members went door to door in the new Benton Boulevard, Santa Fe Place neighborhood. Their collective efforts and vision were successful and instrumental to St. Augustine's subsequent growth.
Brett D. Kynard is a member of St Augustine's Episcopal Church, St. Augustine's Church Historian, and a former acolyte.