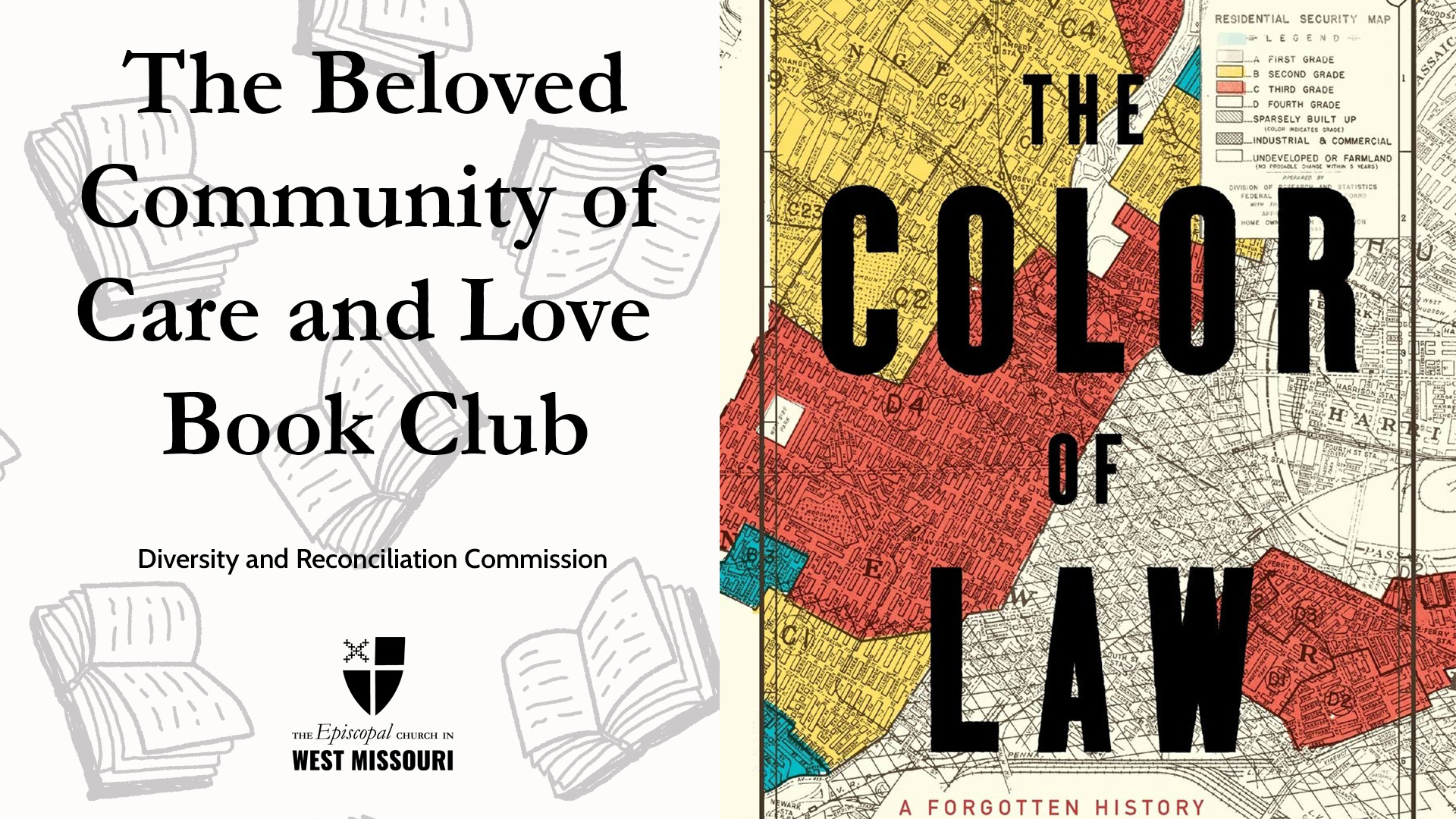 Please join us as we resume our book study on Undoing Racism with our next book:
"The Color of Law: A Forgotten History of How Our Government Segregated America" by Richard Rothstein
Widely acclaimed upon its publication in 2017, The Color of Law demonstrates that racial residential segregation—the fact that some neighborhoods are almost exclusively African American while others are almost exclusively white—is the result of explicit government policy rather than personal choice and random chance. From the conclusion of the Civil War through to the present day, federal, state, and local governments have enacted laws to confine African Americans to particular areas and prevent them from moving into others. These policies have had a profound and lasting impact on African Americans, affecting their educational and job opportunities, economic well-being, and physical health.
Reviews
"Masterful…The Rothstein book gathers meticulous research showing how governments at all levels long employed racially discriminatory policies to deny blacks the opportunity to live in neighborhoods with jobs, good schools and upward mobility."

Jared Bernstein, Washington Post
We will offer discussion groups twice per week:
Tuesday, September 19, 2023, through October 10, 2023, from 4:30 p.m. – 5:30 p.m. via Zoom
Thursday, September 21, 2023, through October 12, 2023, from 7 p.m. – 8 p.m. via Zoom
You may purchase the book on Amazon (and other sellers).
If you are interested in joining our Beloved Community of Care and Love Book Club, please contact Shirley Bolden via email at shirleybolden727@gmail.com. Please provide your name, e-mail, and which session you would like to attend.
Shirley Bolden is the Chair of the Diversity and Reconciliation Commission.